Our Artists
Paul Burgess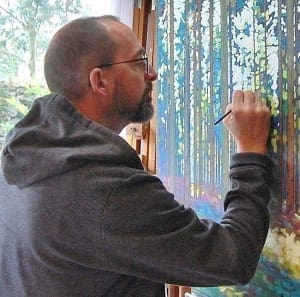 I was born and brought up in the Wye Valley near Chepstow. I have been exploring this beautiful part of the country for most of my life and it has been a major influence on my work for the past thirty years.
Having spent the eighties and nineties working mainly in pastels, in 2003, after a chance meeting with two Buddhist nuns and a period of serious contemplation, I was drawn to explore my own inner landscape and decided to spend several years in meditative retreat at a Buddhist monastery.
This period of intensive insight meditation resulted in a deeper and clearer understanding of the profound connection we have with each other and our everyday world. This connection feels strongest when I`m out in the countryside, especially in a woodland landscape. There is a sense of vibrancy and mystery that I find both fascinating and reassuring, a present moment experience which is palpable and immediate, and a feeling that right now everything is ok and just as it should be.
My paintings are an expression of that present moment and the sense of connection it brings, with the pattern connecting every part of the painting to every other part, whilst accentuating the vibrancy of the situation. The early morning scenes also reflect how I feel about my own personal journey, with the dawn light casting brightness and clarity on a new day with new beginnings.
David Chapman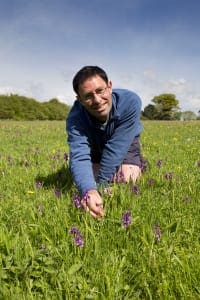 David Chapman is a wildlife and landscape photographer living near Hayle in Cornwall. As well as taking photographs David also writes about wildlife, particularly in Cornwall. His photography and writing grace the pages of many magazines whilst his wildlife photographs can be found in magazines, calendars and books.
David has written fourteen books focussing on wildlife, photography and walking in Cornwall. He is passionate about wildlife and loves Cornwall. He is delighted to have many of his photos used on Netherton's greetings cards.
Read more about him, and see some of his images, on his website: www.davidchapman.org.uk
Diane Demirci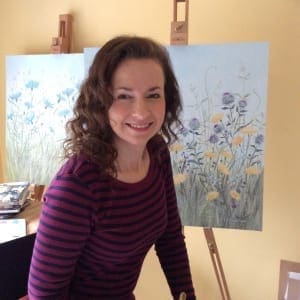 Having qualified as a graphic designer in 1985 and then worked in Design and Advertising for twenty years, later moving into the wall art industry, creating things has always been a part of Diane's life.
Inspired by a love of all things green and having been fortunate enough to have spent a childhood playing in fields, Diane still returns from walks with handfuls of weeds and grasses. The texture and shapes are an endless source of painting material, as she believes the most beautiful things can often be found in the most unlikely of places from the roadside to waste ground.
The end result for Diane when painting an image is to hopefully create something that is 'pretty', that is simply a pleasure to look at and lets you find a new little detail the more you look into the image.
Gill Bustamante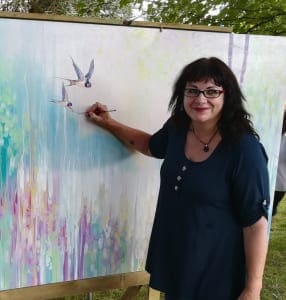 My name is Gill Bustamante and I paint large contemporary landscape and seascape paintings in oil on canvas. They are mostly inspired by the Sussex landscapes I see around me where I live. My painting style is a fusion of Expressionist, Impressionist, Semi-abstract, Art Nouveau and something I term 'memory impressionism'. This is where I go walking somewhere rural, look at and absorb the things I see and experience, and then come home and try to capture an 'echo' of the place from memory, including any wildlife I may have seen. I completed a fine art degree in Brighton in 1983 and I have painted since I was three. It always makes me happy along with cake, bunnies, driving erratically, BBC 6 music and totally irreverent comedy. www.gillbustamante.com
George Gale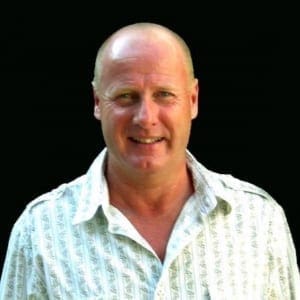 George Gale was born in Nottingham in 1960 and enjoyed a happy family childhood in a small Nottinghamshire village. His father, Rex, worked at the famous Nottingham Raleigh bicycle factory and was a talented artist who inspired his son to follow a similar path. At school, George Gale's only real interest was in art classes and it was a natural progression for him on leaving school to attend art college. On leaving college during the late 1970s, at the time of the miners' strikes and the three-day working week, George Gale had no option but to put away his painting palette and find work, just as his father had done before him. From there he held many varied jobs including working for an airline, in a graphic design studio and as a multiplex cinema manager, to name but a few. In his heart, however, he never forgot his first love and now considers himself very fortunate to have spent the last ten years working as a freelance artist. His only regret is that his father never lived to see him realise his dream. George Gale's art career ranges now from designing greetings cards to painting 20ft murals, but he concentrates particularly on his fine art animal creations. He describes his working day as follows: "I am both lucky and unlucky to have my studio at home. To achieve anything worthwhile means I have to be disciplined in putting aside home comforts and domestic distractions. I try always to be at work by 9 am and get involved in the painting immediately. With Radio 4 as my companion, I then work solidly until around 1 pm. Lunchtime with my wife is a luxury I never take for granted. Afterwards, we may sometimes take a walk together or even venture to the local gym for some exercise to help clear my mind and provide the energy to set to work again. Late in the afternoon, while playing music – the style dictated by my mood or the subject matter of my work – I'll pick up again until into the evening. Evenings are usually spent relaxing and dining in the company of my wife. What more could a man ask?
Michele Brown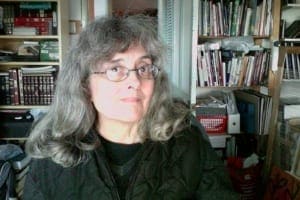 I was born in the UK but grew up in the South of France with French as my first language. I studied Typographic design at the London College of Printing and then for an Art Teachers Certificate at London University. I taught Art in FE Colleges for a few years and then did an MA in Printmaking at Wimbledon College of Art. In London, I taught in Adult education and Art School and became HOD for a short while. I lived in Norfolk after moving up from London and then moved to Cornwall where I still live and work. I work in a variety of media, but my illustration work is mainly drawn and worked up in my various iPads, and sometimes on the computer as well. I enjoy the interplay between the digital and analogue, quite often scan my paintings and use them in digital collages for their interesting textures. Most of my daft imaginary animals come from a place I call "Spottyland" where everything is nice, and the most awful thing that can happen is that you can be a bit naughty and be told to go to bed right now! I hope you enjoy them as much as I do!
Angie Livingstone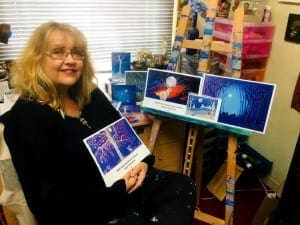 I am an artist from a little town on the banks of the beautiful River Tay in Fife, Scotland. I am constantly inspired by the amazing light on the river, the incredible sunsets and gorgeous scenery, The lush woodland and vast golden beaches nearby are a blessing and constant source of ideas. I love nature and animals and the local folklore that is always inspiring. I dream of a world where all animals are safe and protected!
I have a B A Hons in art and design from Duncan of Jordanstone College or Art in Dundee. I worked for many years as a greeting card artist and now love to create rich and vivid dreamlike paintings with mixed media and a touch of sparkle. I also love creating vibrant little illustrations. You will usually find little hares and foxes in my work.
Amanda Dagg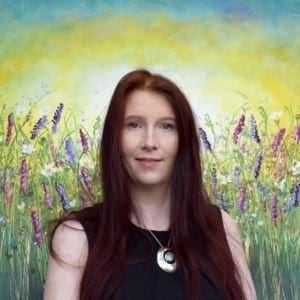 I'm a successful British artist who has recently moved from Wales, UK to Penticton, British Columbia. I've been selling my paintings internationally for 15 years to collectors in over 20 different countries. My paintings have been featured in prizes, publications and exhibitions across the UK.
I believe that art allows me to be true to myself. I combine passion and expression to create works of art that capture the energy of nature and feelings of optimism. I Love the versatility of acrylics to create thick layers of paint that add a special texture to my paintings
Jo Grundy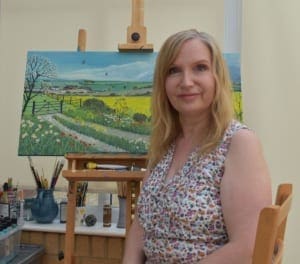 I was born and brought up on a farm in the West Berkshire countryside, so I've always had a love for nature and the English landscape. I originally trained as a graphic designer and worked in that field for around 14 years before taking time out to have my two children. I didn't really want to return to graphics as it was becoming more computer orientated and so started to work on developing my painting style. Most of my early pieces were created in mixed media with added stitching and beads to create ornate, decorative pieces. Now I work mainly in acrylics and use a specific brand of paint called Jo Sonja by Chroma that comes in a beautiful range of shades, giving my artwork its distinctive colour palette. I rarely plan what I'm going to paint and prefer to work from my imagination letting the image evolve organically. My paintings often evoke feelings of nostalgia and give a sense of serenity and calm in this often chaotic world.
My work has increased in popularity over the last few years and I have paintings and prints in collections worldwide.
Martin Whittam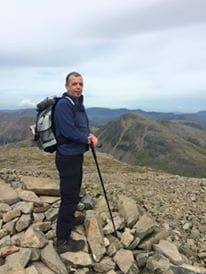 Martin was born in Radcliffe, Lancashire, England, in 1961. After studying Fine Art at Liverpool Art School he pursued a career in education, teaching for thirty-three years in inner-city Manchester, working for The Bahamas Ministry of Education and eventually becoming the Head of Art and Design at an independent Grammar School in Cheshire.
He has now retired from teaching and paints full time. Martin's fascination for exploring every aspect of watercolour and acrylic painting, his skills of draughtsmanship, precision, accuracy, detail and unique, quirky style combined with his deep affection for the North West of England, have resulted in his paintings being commissioned and purchased for private collections in this country and abroad. His work hangs in private collections across the world including The UK, Jersey, Australia, New Zealand, USA, Hawaii, Canada, Mexico, South Korea, Norway, Sweden, Israel, France, Spain, Germany, Greece, Switzerland, Iceland, Malta, Thailand, U.A.E., Singapore and Ireland.
Janice Rogers
I've created art as long as I can remember, it's never far from my mind. I love colour and pattern and have spent most of my working life creating surface decoration for the home furnishings industry. However, as we now live in a digital world the requirement to create and manipulate design on a computer has just taken away the joy and thrill of an ever-changing journey that creating as you go allows… I needed to break away and find a new way of creating, inventing and expressing the energy and passion designing once gave me.
So for a number of years I have been painting, it's the perfect way forward for me and wonderful to experiment with new mediums and subjects without restriction.
Shirley Netherton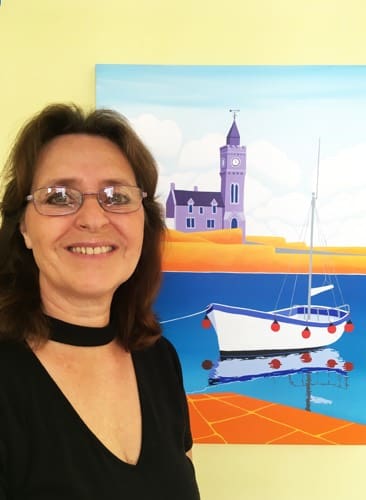 I am a Cornish naïve artist and feel lucky to live in this wonderful county which is full of inspiration. I think my personality has affected what and how I paint. I can be impatient so for me acrylic paints are the perfect medium as they are quick drying. I'm also a bit of a perfectionist so I endeavour to ensure every painting is as good as it can be.
I'd like to think of myself as a happy person so I only want to create work which makes me, and hopefully others, happy. Whenever I am out and about I am always looking at the view to see if there is a painting there. And although my work is really bright and colourful, I can still imagine how I would paint a scene even on the most dullest of days.
A lot of the inspiration for my work comes from the photographs that I take whilst out kayaking and walking along the coast and rivers of the beautiful county of Cornwall although sometimes I do venture further afield! My paintings have travelled even further and now live in the USA, Canada and Europe although many of course still reside in homes and businesses throughout the UK.
After many years of developing and perfecting my art, all my paintings are completed in my distinctive naïve style and are instantly recognisable. From the rounded bushes and trees, the sweeping bends of the rivers, the quirky colourful fishing boats along with the blended skies and seas – they all come together to make my artwork unique. If you like what I do, please do visit my website where you can see my original artwork www.shirleynetherton.com
Jess Harrington – Wild Blue Hare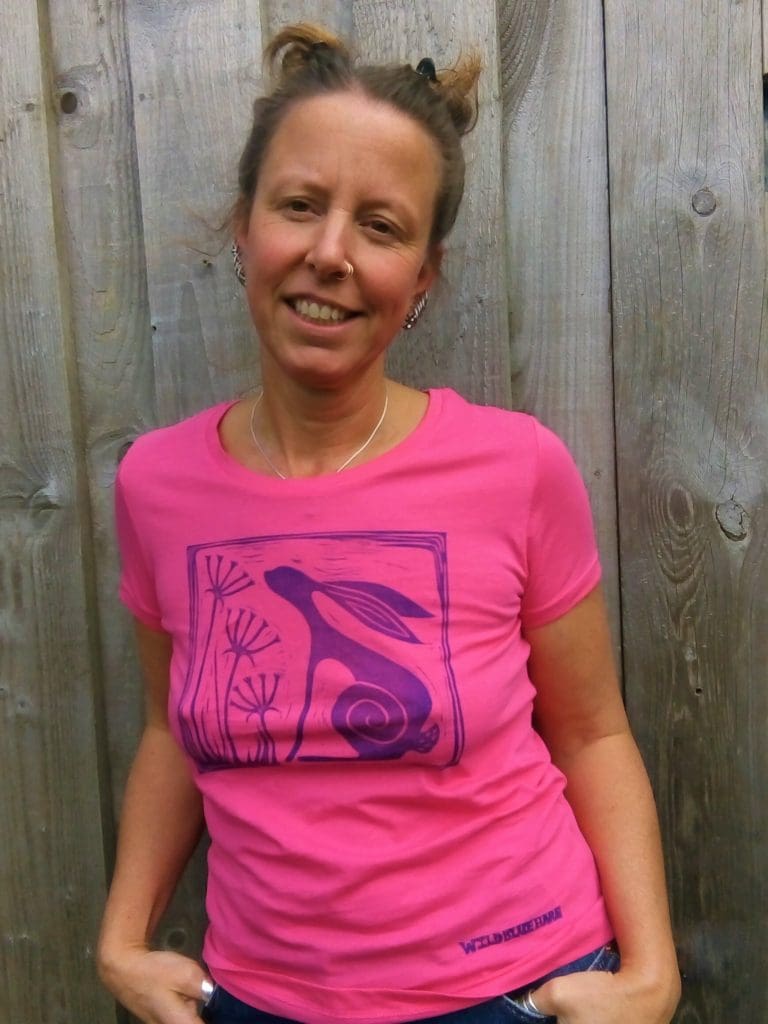 HELLO! I'm a lino printmaker based in East Cornwall. My designs are fun and colourful and inspired by the beautiful Cornish coast and my love of nature. In the studio, I hand print my lino cuts onto organic t shirts, hoodies, bags, and recycled card stock using earth friendly, vegan inks. I always choose organic and recycled materials as much as possible and use UK suppliers. I'm also a plastic free trader and I believe in 'Slow' so everything is done by hand in human time! I think a lot about the products I'm creating and want them to be good quality, ethical and worthwhile as well as being a joy.